Product information
Tiny Sideboard is a practical, small telephone cabinet. Wireless routers, splitters, chargers and cables can disappear in this elegant and unobtrusive piece of furniture. You can place your mobile phone on the storage plate or in the inside compartments for charging.
Tiny Sideboard 3, mounted in front of
socket strip
Tiny Sideboard 3, with router

(sample picture)
Two variants
We offer the furniture in two widths.
| | | |
| --- | --- | --- |
| | Tiny Sideboard 3 | Tiny Sideboard 5 |
| | | |
| Height | 88 cm | 88 cm |
| Depth | 15 cm | 15 cm |
| Width | 33.6 cm | 48.2 cm |
| Clearance width inside | 24 cm | 39 cm |
| Number of coverable sockets | 3 | 5 |
| Weight | 8,5 kg | 11 kg |
| Price | 245,-€ incl.VAT | 285,-€ incl. VAT |
| | Ordering | Ordering |
If your socket strip is slightly wider than dimension E, we can remove the holed strips in the area of the sockets. Please include a note to this effect in your order.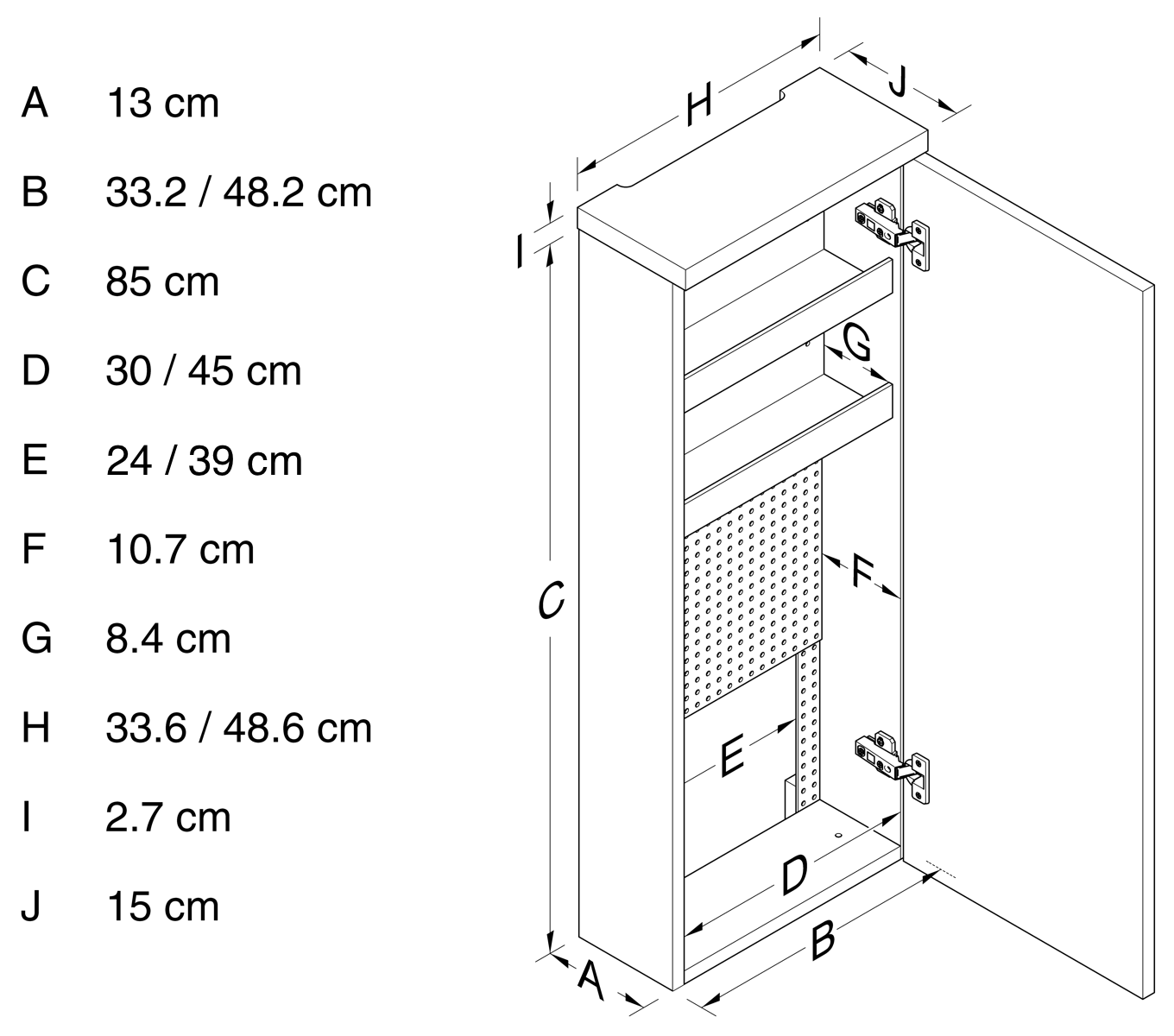 Mounting on the wall
The furniture is fixed 6 to 12 cm above the floor with four wall screws. Screws and dowels are included. The furniture is dimensioned so that it closes below the standard height of light switches (100 cm). Here you can download the mounting instructions.
Door opening
The doors are equipped with a damper for gentle closing.
You can mount the furniture body so that the hinges are on the right side. Or you turn the furniture upside down, then the hinges are on the left. Afterwards the top shelf and the compartments are fixed.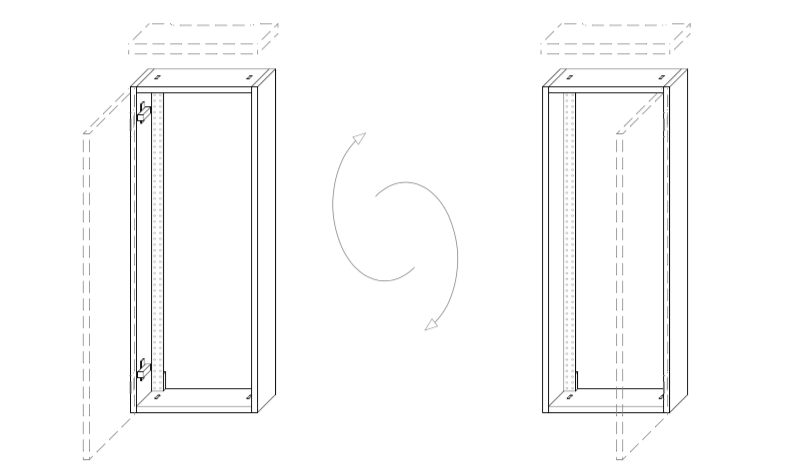 Top shelf
You can charge your mobile phone on the top shelf. At the back there is a cutout through which you can pass cables. Two small, hidden cable clips prevent the cable from falling back into the furniture. The top shelf is fixed with two knurled screws and can be easily removed.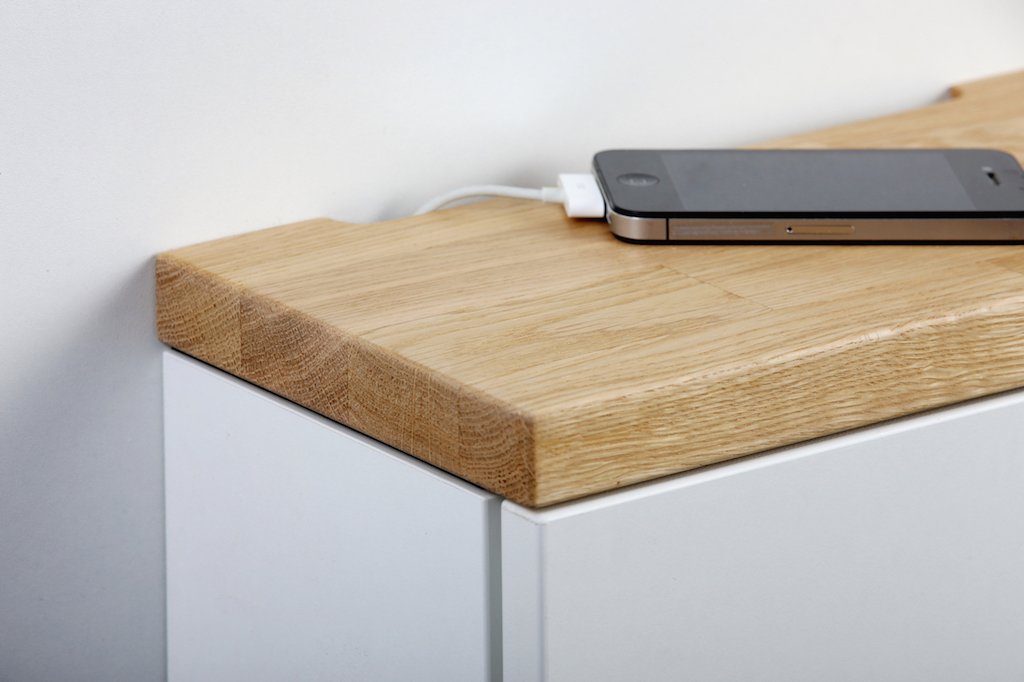 Interior layout
The telephone furniture is delivered with two storage compartments and a holed back wall. These can be mounted at any height.
Additional storage compartments can be ordered.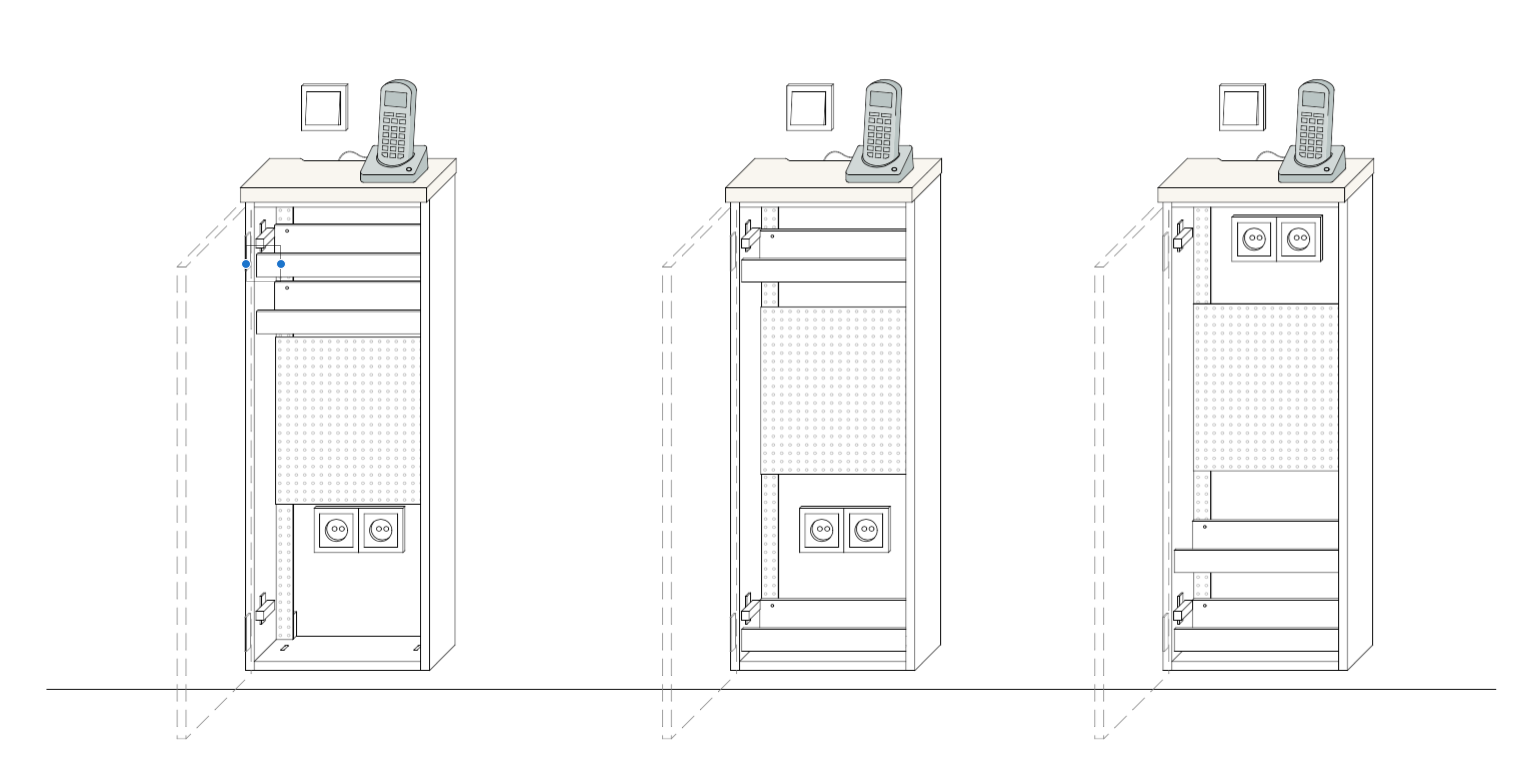 Fastening of devices and cables
Your devices and cables can be attached to the holed rear wall using cable ties. You can also place devices in the storage compartments.
Storing heavy equipment
If you want to place a heavy device (e.g. a NAS drive) in the furniture, we recommend a more stable storage area.
You can order this shelf additionally under accessories.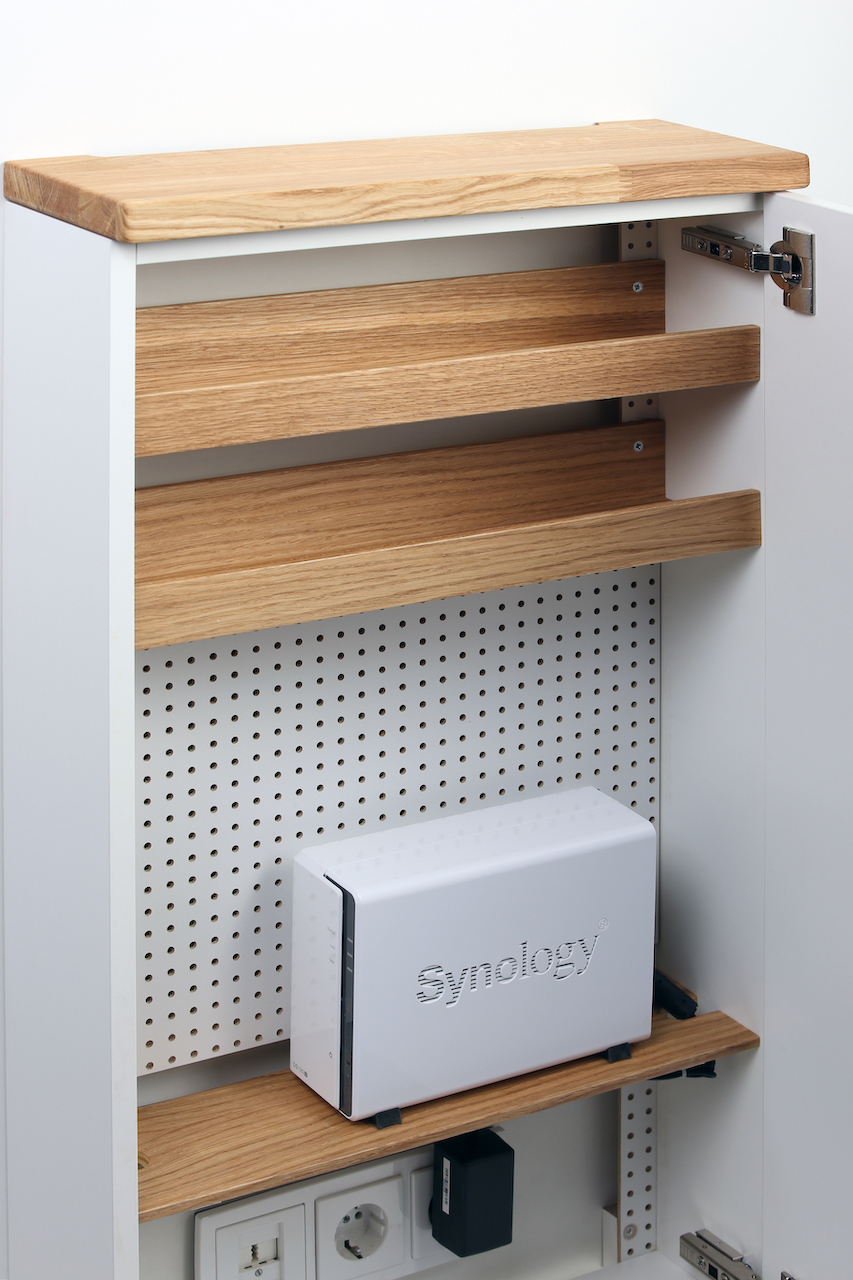 Ventilation
Wireless routers must be well ventilated. The furniture is mounted suspended on the wall. This allows fresh air to flow in from below. The air can flow out through the recess at the rear of the shelf (1.5 cm). Please check whether this ventilation cross-section is sufficient for your devices.